4/10/2012 10:39:18 PM -
---
Death
---
I need an outlet, talking has wore me out and though I have not made mention of this here that connection with the log, people etc.. exists and sometimes we venture out from JUST powerlifting.

Today, we (family) lost someone we knew we were going to loose but it still hurts. Just over a year ago my Father-in-Law was diagnosed with pancreatic cancer. It was a tough year emotionally for everyone. Specially him I am sure. This cancer really beat him up. For the last three months or so, he became weak to point were walking became a chore. I was there often at night to help get him upstairs and into bed. The last few weeks, we had to do this every night for him. The hardest part was not knowing we were loosing him, but knowing he was beyond sad of leaving. My daughters were a common theme among our conversations and each time we sobbed. It's been am emotional roller coaster, my wife was extremely close to him, so having to be there for her and constantly see her cry was incredibly difficult. We spent every weekend we could with him since his diagnose and every weekend we didn't think it was real. Suddenly now, it's like a shit ton of bricks has crushed my throat it's so sour and painful.

I've cried enough though, now I'm more than anything happy that he is in peace and the torture is over for him. I'm not sure what to think for my mother-in-law, she's been a rock through all of this. Keeping him regular with meds, taking care of every little thing needed and for him. She went above and beyond for him, it was amazing to see their love grow stronger through trying times.

Death sucks. The inevitable step in our lives. I know we joke about it at times and can sometimes take it a bit too far with how we assume to face it. But seeing a man, and a man you love, know it's coming soon... you realize then that life is rich and beautiful with a lot more to it than we will ever know.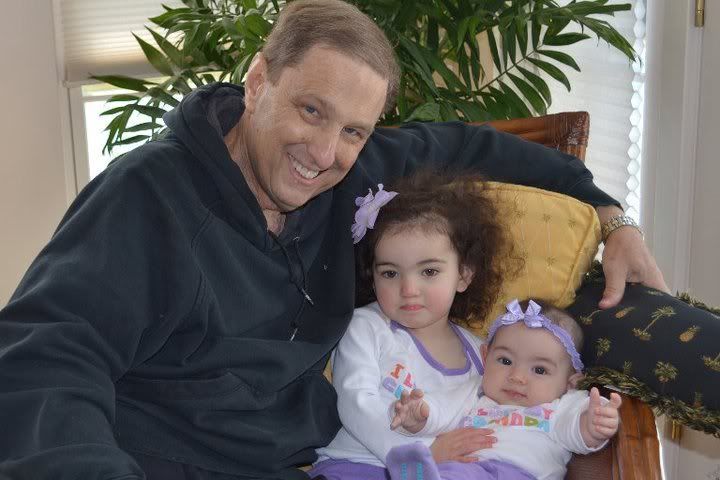 ---


I love you more than you knew and more than you will ever know,,
Al Caslow